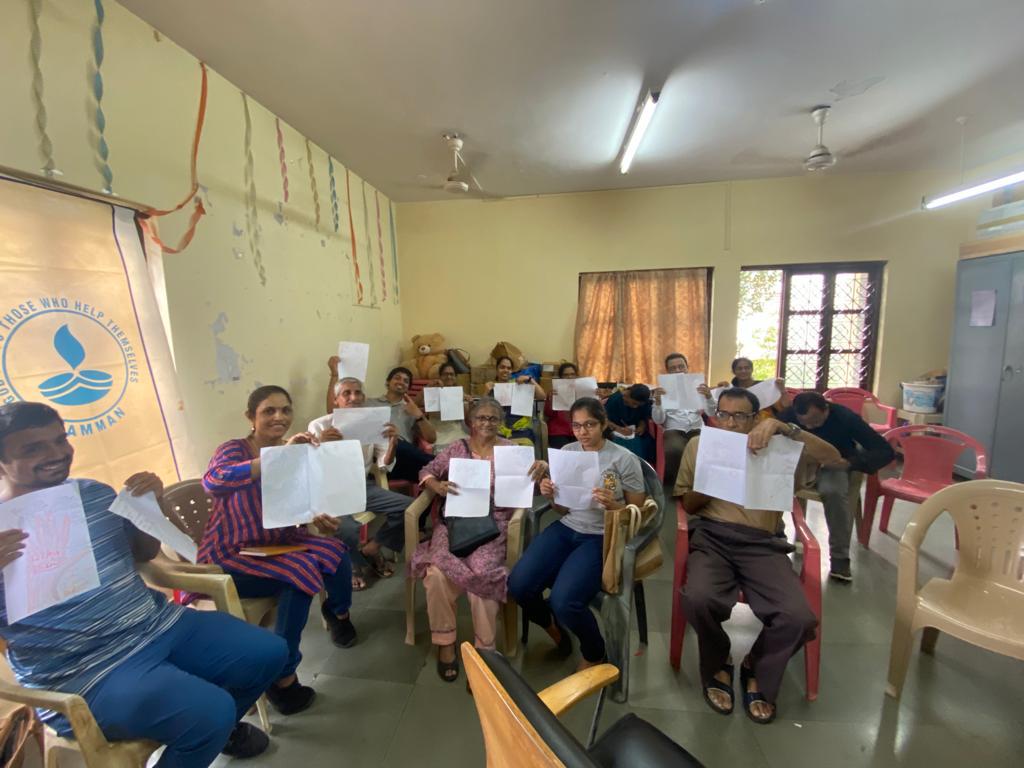 Written by Psychologist Kanika Shah:
Our August SGM included a workshop on art therapy by Ms. Soma Mitra, a trained art therapy practitioner. The aim was to introduce art therapy to our members and work on self awareness and relaxation using art based activities.
The group discussed what is art and how it can relate to emotional expression. Ms. Mitra highlighted how anyone can use art to help deal with emotion; we don't necessarily have be 'good' at art, to benefit from it. She even discussed how different colours can mean different qualities or emotions with examples of how this is often used in branding.
The activities conducted gave members a sense of relaxation and a moment to de- stress. The workshop ended with a gratitude exercise which used art. The members were able to reflect and feel the effects while doing the activities; all of which can be practiced at home since they are simple in nature and require very few materials.